Reflections from a confused state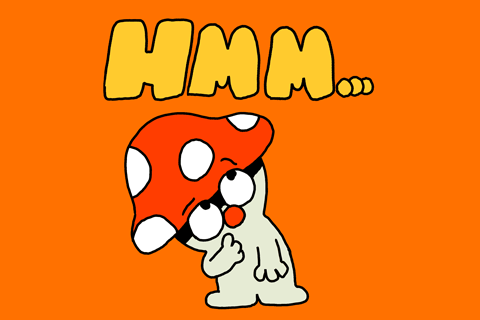 I promise I'm not confused. I'm just trying to process many different things at the same time.  A few weeks ago, I started going on walks in the late evening. Usually, I'd have dinner sometime around 6pm, then walk for close to an hour around my college campus. These walks have been therapeutic, cold, and always, always, provide me an avenue to speak to God and to hear from Him. Last week, as I walked in the snow, I thought about my worries and my fears. I shared them with the Lord and asked Him how He was going to work everything out for me. I asked Him why He was blessing me, whether there was something special about me, or whether I just happened to find His favor. I asked Him what He wanted me to do for Him. If there was any way I could serve Him better, love Him more, give Him more.
I felt the Lord asking me to rest.
I've been reading this very little but very wonderful book called God Promises You by Charles Spurgeon, that was sent to me by a friend and blog reader. He said the book had been a blessing to him, so when he read my blog post about grace, he decided to send the book to me. Hint Hint!!
The book talks about the unmerited grace of God, the old and new promise, and uses Ishmael and Isaac as allegories for the new life that we have in Christ. It's such a wonderful little book that I read in little bits and mull over that tiny bite for sometimes several days.
As I felt the Lord asking me to rest in Him, I thought about my past struggles to understand grace. I thought about how my legalistic mind always believed that I had to do something to be enough for God. I had to fast, to pray, to give, to love, to be this way and that way. Don't get me wrong, there's absolutely nothing wrong with doing things for God, but He loves us just because He does.
For me, those things come from my lack of complete understanding the very simple but profound fact that He will choose to love me, that God wants to fellowship with me, that He wants and enjoys my company, that He wants my time.
As I asked the Holy Spirit to confirm the word I was hearing in my spirit, He dropped the verse "And without faith it is impossible to please God, because anyone who comes to him must believe that he exists and that he rewards those who earnestly seek him."
That's Hebrews 11:6, and it is one of my favorite verses in the bible. It is a reminder that my "reward," which quite honestly is an increased presence of God and deeper intimacy with Him, will come soon.
The Holy Spirit reminded me to rest and be assured that I was doing my part, that the Lord was giving me just enough to keep me wanting more, that He is saving me from complacency and giving me just what I can handle, just what is enough for me at this very point in time.
I asked the Lord how I may increase my faith, how I may increase my belief in Him, and my pure revolve to accept that He would do what He has said He will do.
Another scripture came to mind: "Faith comes by hearing and hearing of the word of God." This one is Romans 10:17.
I was reminded that I only have to saturate myself with the word of God in all its forms. I only have to be so filled with His word because His word is light, and where there is light, darkness has no place.
A friend said something profound to me yesterday: Until we are completely filled with the written word of God in the bible,  He has no obligation to give us any revelation.
Hearing those two verses brought peace to my spirit. They made me realize that sometimes, we only need to enjoy the stage where we're at and stop asking to do more, to be more, to see more, or to hear more. If I believe that I am on this journey with God, then I must know that when it is time for me to advance, He will lead me through the path that will lead to more in Him.
---
Featured image from giphy.