It's a promise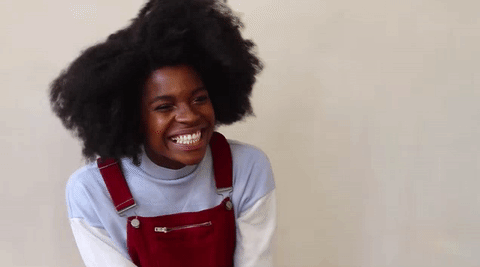 When my blog was still very new, I shared a post on my lifelong friendship of love and loyalty to my body. I just reread that post and it came with all the feels. It was such a cute post haha. I can write sha. Here's a snippet.
When I look in the mirror, I am pleased with what I see. I am pleased to call you mine even when I don't quite look as I imagined in those stunning dresses. I am pleased with the scars on my arms and legs from my clumsy days as a child. I am pleased with the hot iron burns when I was learning to iron my own clothes in boarding school. All these remind me that I have been challenged, but with your help, I made it through. They remind me it's the sum of my experiences, both good and bad, that make me unique. They remind me that I am an overcomer!
Today I think about loving my body and how much emphasis is placed on the body, when it's just a vehicle for the more important parts of who we are. The body merely carries and transports the soul, and believe it or not, the soul and spirit do not need the body after this physical world. Our time spent in these physical bodies is so finite, it is almost negligible in contrast with eternity. 
So why don't we care more about our spirits and our souls? Why do we invest so much money on the latest diet fads, food, drinks, clothes, makeup, and all sorts of physical embellishments, when our souls are lying in fallow?
https://www.youtube.com/watch?v=2f2ka9nkYIk
We feed our minds on ungodly and distracting articles and books, which is akin to perpetually eating horrible junk food and soda. We listen to ungodly music, watch sexually explicit movies, and read all sorts of pornographic materials. What we take into our minds affects who we are. Whether we realize it or not, the world today is so saturated with "bad food" for the christian, that we need to carefully sieve what we let into our lives.
I've been thinking about the concept of grace towards myself. How can I grace myself this year? How can I love myself more?
If you love yourself, you will not send yourself to hell. A lot of us are lip service christians. Holiness and righteousness are merely concepts that look nice on paper but are far far far from who we are.
We love ourselves yet we don't teach our bodies to obey our minds. We do not fast, we don't pray, and we don't read our bibles. We don't discipline ourselves to set and attain spiritual goals. We don't work hard to develop resilient spirits that can withstand the fiery darts of the enemy.
We gossip, backbite, and spread negativity. We do not genuinely wish others well and we do not work for our neighbors as we do for ourselves. We do not show kindness and compassion. We steal, cheat, and are adulterers. We fornicate, and indulge in all sorts of sins against our own bodies.
This year, resolve to love yourself truly. Invest in your long term growth and development- what's the use of a fit and healthy body that carries an empty and rotten mind or a weak spirit? I'm not saying don't exercise, please take care of your body. But don't forget to care for your spirit as well.
If you need a break from social media or from politics, take it. If you need to cut out certain people from your life, do it. If you need to change your habits in this year, do it.
Endeavor to spend time with God this year. Spend time in His word, listen to godly music, buy spiritually uplifting material, and watch your body change. There's no way you can spend time with God and not catch a glimpse of what He thinks about you, your physical state inclusive. And when you catch that glimpse, there's no way you won't work to put that body in shape so that you can attain all that God has called you to be.
Reset your priorities. Remember that what's on the inside is more important than what's on the outside. Feed your insides and your outsides will respond. Feed your spirit good healthy spiritual food, and even your body will thank you.
For it is by grace you have been saved, through faith—and this is not from yourselves, it is the gift of God, not by works, so that no one can boast. For we are God's handiwork, created in Christ Jesus to do good works, which God prepared in advance for us to do. Ephesians 2
---