Lessons from Eavesdropping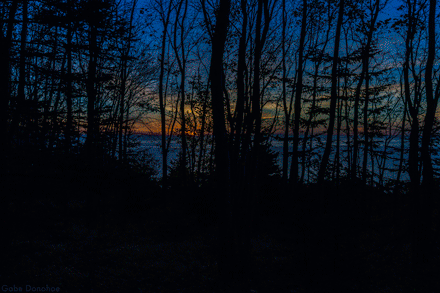 Hello friends! It's been a minute and I hope everyone is doing great! I was flipping through my "inspiration book" (a notebook where I write interesting and inspiring things) this evening and I came across a few words of wisdom I had written down a while ago. I think I heard these words (and took notes) at my friend's graduation in May. The words were pertinent especially as we're moving into a new school year and several decisions and changes will occur in the next few months.
Here are the things I wrote down, with a few additions and explanations.
Things will not always make you happy, choose what feels most honest. The first time I heard something similar to this was during A'Levels. We were asking the dean of our school about passion and motivation. We wanted to know if it was okay to pursue a career that you were not passionate about, once you know that you're headed towards your passion. Rather than thinking about life as pursuing something you were not passionate about, we should think about that time as laying a good foundation.
For instance, if you're passionate about fashion designing, you may not be positioned to be a designer yet, but you may be in school learning mathematics and algebra. Much as you may not particularly like what you're doing, remember that a solid business foundation is helpful. It doesn't hurt if you know a little math in addition to your own passion.
In addition, we sometimes have to bend over backwards for others, we have to do things that will make us feel uncomfortable. Once you're honest and authentic wherever you are, you will find your way to your own passion. Basically, maintain a good attitude even while you're waiting for your optimum. 
Choose experiences over things. Save some money and rather than buying the latest material possessions, buy the latest "experience." Go for a football game, go watch a play, take a class. Learn a new skill. Build your mind. Travel. Travel. Travel. Go to new places, explore new hobbies, try out different things. Take another route. Take a walk. Go out of your comfort zone. Build a new routine.
Stretch your heart to experience more love and light. Show up for your friends- it's one of the easiest ways of showing someone you love them. Give your time for others, give your money for others, make space in your heart for those you come across. Make allowance for people's faults. No, I don't mean be stupid, but I mean that we can stretch to become more accommodating and loving towards others.
Acknowledge and accept joy. Find those things which make you happy and doggedly pursue them. The deepest joy that comes in life is from serving others. Give to people. Find ways of making others happy. Focus on God and on others. But be sure to steal moments for yourself. Get up before dawn and talk to God. Ask Him to reveal the deep mysteries of the world to you. Watch a sunset with a loved one. Go on a solo date.
Whatever makes you happy and fulfilled, do it. Even though you may not be poised exactly where you want for your dreams to take off, find joy in the things around you. Don't be so focused on the future that the present becomes drab and unappealing. Maintain a joyful and joyous attitude. Despite the odds, remember that Jesus is on your team and He's working all things out for your good!
Writing this has blessed me immensely, and I hope it blessed you too!