The purpose filled life and the idol of purpose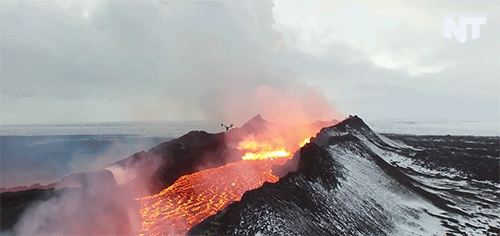 It's welcome for me from my unofficial break. I'm refreshed and ready to attack the rest of the year. Today I have a post from an old friend, Salma Alegeh and it's a lovely, lovely, read. I hope you enjoy it. If you want to write for the blog, please email me at msalheri@gmail.com I really want a lot of features this summer, so send them innnnn!
---
THE PURPOSE FILLED LIFE AND THE IDOL OF PURPOSE
Purpose is the ultimate culmination of a life lived in complete obedience and submission to the will of God for us. It's not the job I think I should have, the degree from whatever university I think will make me happy, it's that moment when the Lord entrusts to our care the portion of Kingdom business that is ours to grow and cultivate.
In Christian circles, we often hear a derivative of this sentence, "I'm just waiting on the Lord to reveal my purpose" or "I can't wait until the Lord shows me the plans he has for me!" This can become dangerous when we begin to feel that we are useless to God until we get our big break so to speak. You just sit idly twiddling your thumbs waiting to be arrested on the road to Damascus by a bright light and the voice of Jesus telling you "Salma Salma, do x y and z." 
Let me just make clear that I am not implying it can't happen like that but what I am saying is, why will the Lord trust you with something so big if you haven't given him the chance to assess how well you obey him in the little things? God in His wisdom and infinite mercy knows how much we can handle at one time. He knows when we are ready to progress from faith to faith and from glory to glory. It doesn't matter that you think you have so and so attributes or qualifications because Jesus is looking at your heart not your actions.
What is your motivation for serving in church or joining a particular ministry? Are you trying to goad God into revealing something before His perfect time? Believe me when I say that, pursuing purpose instead of pursuing God is just another form of idolatry. You have placed the search for a purpose on an altar and God just happens to be the facilitator of this aspiration. You forget that there is only one Holy God, Only One Yahweh that no one else can compare to.
A couple of months ago, I got to the point where I would be talking to a particular friend and would keep saying, "Oh I just wish I knew my purpose". Even though she kept telling me that I was already living it out, I didn't really believe her. I would vacillate between making it a prayer point and then just ignoring it to see if that would do the trick, as if I don't know better than to test God. LOL!
One day I was praying about something I can't remember now and He just placed in my heart these words… the idol of purpose. Just like that it became so clear to me how I had been going about it the wrong way. I was busy chasing after my purpose and noble though it may have been, I was pretty misguided in my efforts. After that I just resolved to get to know God without needing anything from him and without expecting clarity on my purpose as affirmation that I'm an amazing Christian. 
A couple of weeks ago, I was lying down and praying about moving back home and just asking for grace to adapt well etc and I saw so clearly a picture of what God has entrusted me to do and the shock was so different. All the confusion, doubt and fear that had come with me trying to figure it out on my own was nowhere in sight and I had such peace about it all. Even though I still don't know exactly how and when it's going to happen, I trust that He who began this good work in me will bring it to completion when He thinks it's right.
I'm not saying that wanting to know how you can better serve God is wrong. Of course not! We just have to remember that as long as we are willing, God can use us in whatever state we are. Start small with the things you know to do and always ask the Holy Spirit to guide you. Hint: just because you can't hear him doesn't mean he's not speaking. Keep asking until you can hear.
Jeremiah 1:5 and 29:11 tell us that the Lord has specific plans for us and our future. These verses make it clear that these plans were in existence before we were in our mothers' wombs, so please don't let this world make you feel like you are not good enough or smart enough to do awesome things. We serve a God of majesty, excellence and intense creativity and if you doubt that just look outside the window or better still in the mirror. If we are truly made in His image then the only thing stopping us is… nothing at all.
It helps to write certain verses out on flashcards or post-its so you can see them whenever you forget what this post said :)
"Before I formed you in the womb I knew you, and before you were born I consecrated you: I appointed you a prophet to the nations." Jeremiah 1:5
"For I know the thoughts and the plans that I have for you, declares the Lord, plans for welfare and not for evil, to give you a future and a hope. Then you will call upon me and come and pray to me, and I will hear you. You will seek me and find me, when you seek me with all your heart." Jeremiah 29:11-13
---
God bless you for sharing this Salma. Better days are coming for you, and we hope you'll come share your testimonies. <3 <3 <3
Again, please send any posts you may want to share to msalheri@gmail.com
Featured images from giphy.com