Dealing with uncertainty and other unhappy situations (also, happy new month)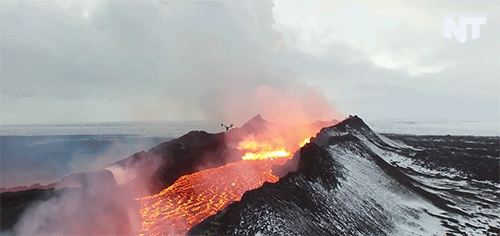 Hello friends, I hope you're all well.
I'm doing okay. I'm just really sleep deprived, but that should be over in about a day,  when I'll sleep myself to stupor.
I've had this very strong desire to go home and see my family. The last time I was home was two years ago, when I had an internship in another city (although in Nigeria) so I only spent one week with my entire family.
This is my last summer before I leave university and need to find a job and what not, so it's advisable to nail down a really good internship where I could potentially work next year, or at least get a really good recommendation. I'm well aware of that fact. But, honestly I really couldn't care less at this point. I just want to spend time with my family before I get caught in the quagmire (or paradise) of adulting.
I'm very uncertain about how everything  will play out. I was freaking out a few days ago because this is the first time since I got to university that I've been totally unsure of how the three long months of summer would play out, and what? It's May already. Yeah, Happy New Month!
Nonetheless, here are a few things that absolutely helped me when I had a meltdown a few days ago.
1. Recognize that you need to work on your mind. I had this one moment when everything dawned on me and I went into full panic mode. I couldn't breathe, so I literally had to count and take deep breaths. This was shortly after classes were over, and I wasn't working anymore, so I had time to sit and think about my life, and how my year has gone so far.
Honestly, everything has been really good, except for this summer uncertainty hanging over my head. It wasn't there before, it suddenly appeared bigger when I took time to think about it. My thinking may not have provided any tangible results, yet. But it did push me to do other more important things. Also, I recognized that I had to act on my mind fast, to ensure that I nipped the problem in the bud before it got worse. 
2. Pray, no matter how you're feeling, communicate with God. I played a sermon by my grandfather (also known as Pastor Adeboye) and I claimed every single promise of God through that sermon. I believed every single prophecy, and every single word that the Lord spoke about my situation in the bible. I was too shaken to even read, so listening to the words of encouragement made a huge difference.
I told God exactly how I was feeling, and after about two hours of praying (or "fighting" with God), I finally was calm. I remembered who my Father is, and this made all the difference. Talk to God, no matter how you feel, communicate with Him. Just communicate. 
Cast your burden upon the Lord and He will sustain you; He will never allow the righteous to be shaken. Psalm 55:22
3. Read your bible. For me, the ultimate means of spending time with God is by sitting with His word and reading it for myself. I laugh at some of the stories, silently judge some of the people in the bible, then remember that I'm not any better, and then I end up laughing at the entire situation. Me, sitting here judging people who existed several thousand years ago, and really did not always know better.
As I sat reading, I laughed at some of the lessons I was learning, and reminisced about my childhood, as I was pleasantly surprised to see a story I hadn't read in awhile (about Jephthah who sacrificed his virgin daughter because of a vow he made to the Lord.) It was a beautiful experience, especially because I was a little behind on my bible reading so it felt great to catch up. I felt good, I was happy, and my peace was restored. Spending time with God always always always brings great benefits. Always. 
https://www.youtube.com/watch?v=QgkZznGP3dY
I really hope this has helped someone. I know that life sometimes is challenging, but remember that without Good Friday, there would be no Easter Sunday, which is the essence of our faith.
Jesus already died and won the victory for you, so you have no business being worried about situations that He has fixed already. Enjoy yourself, uncertainty or what not. You're a child of God, and He has made all things available for you.
Till next time (tomorrow lol), rest in the love of Jesus!
---
Featured image from here.