Please stop asking me; I don't know where I want to be in ten years' time!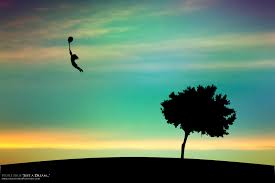 Where do I want to be in ten years' time? To be very honest, I have no idea. I understand that my response should indicate the perfect scenario in my mind, if I had a wand to make all my dreams come true.
Even at that, I don't know.
If you asked me this question last year, I would have provided a full rundown of exactly where I wanted to be in 5 years'. But I've realized that life doesn't always turn out as you want it to.
I know, I know. I'm being annoying because this questions is asking for the perfect scenario. But to be honest, this year has thrown one too many curve balls my way, and I think I've become slightly afraid to dream. Or maybe I'm just too superstitious to say my dreams out loud.
Fine. Even at that, there are three things I want to have in my life.
1. Some sort of family. I may or may not have my own biological family, but I do want people to take care of. I want to have a "home" to return to, after a long day. I want to have people waiting for me in that "home". They could be biological or spiritual or adopted children. I just want a home, and perhaps a spouse.
2. Some sort of career. I want to be actively doing something that adds value to this world. I want to improve the lives of those around me, and those far away from me. I want to sow seeds in people's lives and to inspire them to achieve their full potential!
3. Most importantly, I want a the most intimate relationship with God. I want to be a friend of God. I want to be having conversations with God. I want to sleep and talk to God in my dreams. I want to wake up and have conversations with God as I go about my activities. Yeah, I'm obsessed with God. That's the one constant in my life. I can lose my parents, my friends, and the whole world. But I cannot lose God. I'd rather lose my life. Okay, I'm sounding weird, but you get my point.
Those are the three things I want in my life. This post wasn't meant to be this long. Lol. I got the inspiration for these three points just before I published.
See you guys tomorrow! Read, read read! Support my 30 day challenge!
---
Image from here.